De Aspirant-leden van de club hebben over het algemeen een voorliefde voor exotische Britse motorfietsen van voor de tweede wereldoorlog. Het is echter begrijpelijk dat niet iedereen de 1939 Triumph Speed Twin van British Greatest Motorcycle Designer Edward Turner in de schuur heeft staan. Wanneer je dus verschijnt op een motor die wat nieuwer of minder Engels is wordt dat nog steeds zeer gewaardeerd.De beste stuurlui staan aan wal. Zonder een weinig fanatisme brengt nooit iemand wat tot stand.
zondag 1 maart 2009
The Triumph Racing Team 1949


een prachtige plaat....
Bron: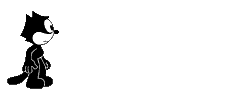 Wij kijken uit naar het LENTE-weer...
STEEDS VERASSEND, ALTIJD DICHTBIJ
Sponsored by
Gepost door

Motoring George
op 15:27